Multipurpose Dolly
Material Handling Equipment
Multipurpose Dolly
Move Panels with Ease using Multipurpose Dolly with Self-Lock Mechanism
Our Multipurpose Dolly is the perfect solution for wood industry professionals who need to move wood panels from one location to another. With a spacious 110mm space, this dolly can accommodate wood panels and plywood of various sizes, making it a versatile tool for your woodworking needs.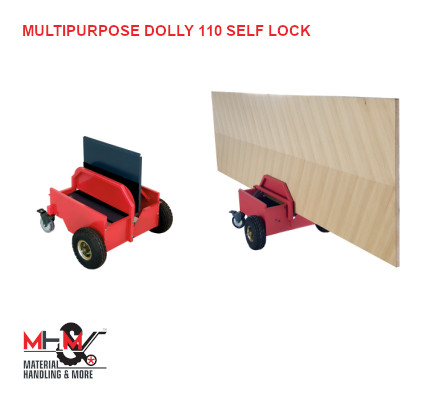 Features:
The Multipurpose Dolly is built with durable and sturdy materials, ensuring that it can withstand heavy loads without bending or breaking

The self-lock mechanism holds the panels firmly in place during transportation, preventing them from slipping or shifting.

The dolly has a wide surface area, providing ample space to carry large and bulky panels.

The 110mm space allows for the transportation of a variety of panel sizes.

The four swivel wheels make the dolly highly maneuverable, allowing for easy navigation around the workshop or job site.
Benefits:
Saves time and energy by making transportation of wood panels quick and effortless.

Reduces the risk of injury from carrying heavy panels by hand.

Prevents damage to panels during transportation by securely holding them in place.

Can be used in a variety of woodworking and carpentry applications, making it a versatile tool.

Durable and long-lasting, the Multipurpose Dolly is a reliable investment for any woodworker or carpenter.
Applications:
The Multipurpose Dolly is perfect for transporting wood panels and plywood of various sizes in woodworking and carpentry workshops.

It can also be used in other industries, such as construction and manufacturing, to transport large and bulky materials.

Ideal for both professional and DIY woodworkers, the dolly simplifies panel transportation, allowing for a more efficient and productive work environment.
Invest in our Multipurpose Dolly today and experience hassle-free wood panel transportation like never before.
Contact us
now to learn more!