Plywood & Wood Storage Rack
Material Storage Systems
Plywood & Wood Storage Rack
Efficient and Organized Storage Solution for Plywood and Wood Panels
The Plywood & Wood Storage Rack is designed to provide a practical and space-efficient storage solution for wood panels and boards. It allows for easy and organized storage of plywood, particleboard, MDF, and other wood materials. The rack is ideal for woodworkers, carpenters, cabinet makers, and anyone who needs to store large wood panels.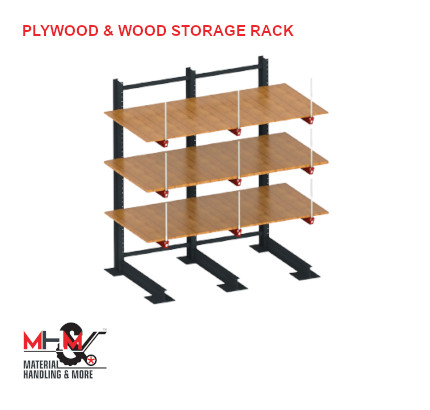 Features:
High-capacity storage for wood panels and boards.

Adjustable slots for flexible storage options.

Sturdy steel frame for long-lasting durability.

Powder-coated finish for resistance to scratches and rust.
Benefits:
Maximizes floor space by organizing wood panels horizontally.

Prevents damage to panels by keeping them upright and secure.

Reduces clutter and improves workshop safety.

Allows for easy access to stored boards and panels.

Saves time and effort by streamlining storage and retrieval processes.

Enhances overall productivity and efficiency.
Applications:
Our Plywood & Wood Storage Rack is perfect for use in a variety of settings, including:
Woodworking shops

Carpentry and construction sites

Cabinet making and furniture workshops

Industrial warehouses and storage facilities

Invest in a Plywood & Wood Storage Rack today and experience the benefits of efficient and organized storage for your wood panels and boards. Contact us today to learn more.